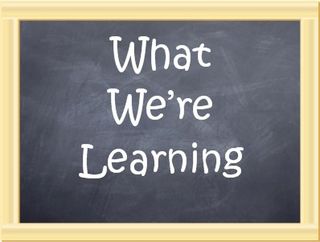 Tom's take-
What we are learning, hmmm, depends on what you are reading, let me tell you there is PLENTY to learn if you choose to!  Since I have been a massive fan of what I call 'sciencey' reading this section of David's book lines up a lot.  DNA, genomics, epigenetics, when you start reading and boiling this stuff down it is really interesting and fun, that is if you are making the effort to pay attention.
Chapter seven, "The Age of Innovation", probably had THE most notes of any chapter, certainly so far.
Chapter 4- Longevity Now
"Intentional Asceticism"  But fasting—allowing our bodies to exist in a state of want, more often than most of us allow in our privileged world of plenty—is unquestionably good for our health and longevity.  Pg 90
Levels of IGF-1 have been closely linked to longevity.  The impact is so strong, in fact, that in some cases it can be used to predict—with great accuracy—how long someone will live.  Pg 96
Some people are simply winners in the genetic lottery.  The rest of us have some extra work to do.  But the good news is that the epigenome is malleable. Pg 97
When researchers studied the telomeres in the blood cells of thousands of adults with all sorts of exercise habits, they saw a striking correlation: those who exercised more had longer telomeres.  Pg 102
Exercise, by definition, is the application of stress to our bodies.  It raises NAD levels, which in turn activates the survival network, which turns up energy production and forces muscles to grow extra oxygen-carrying capillaries.  Pg 103
There is a difference between a leisurely walk and a brisk run, however.  To engage our longevity genes fully, intensity does matter.  Mayo Clinic researchers studying the effects of different types of exercise on different age groups found that although many forms of exercise have positive health effects, it's high-intensity interval training (HIIT)-the sort that significantly raises your heart and respiration rates—that engages the greatest number of health-promoting genes, and more of them in older exercisers.  Pg 104
Cryotherapy- being cold is hot right now. Pg 110
Chapter 5- A Better Pill to Swallow
We teachers have done society a great disservice by making cool science boring.  Textbooks and scientific papers depict biology as astatic, two-dimensional world.   Once you understand how cells actually work, they are the most amazing things.  The problem with conveying this wonder in a classroom is that cells exist in four dimensions and buzz around with speeds and on scales we humans cannot perceive or even conceive.  To us,  the second and the millimeter are short divisions of time and space, but to an enzyme about 10 nanometers across and vibrating every quadrillionth of a second, a millimeter is the size of a continent and a second is more than a year.  Pg 118
Sehgal named that compound rapamycin.  Pg 120
Recent results indicate high blood sugar can also speed up the epigenetic clock. Pg 123
Metformin,  What place does a diabetes medication have in a conversation about prolonging vitality?  Pg 124
SIRT1-Activating compound, or STAC.  Pg 128
Resveratrol pg 130
The first paper on resveratrols effects on aging went on to be one of the most highly cited papers of 2006 and was widely circulated in the mainstream media.  Pg 133
NAD was discovered in the early 20th century as a alcoholic fermentation enhancer.  We began to realize in the 1990's that NAD wasn't just keeping things running; it was a central regulator of many biological processes, including aging and disease.  That's because Shinichiro Imai and Lenny Guarente showed that NAD acts as fuel for sirtuins.  Without sufficient NAD, the sirtuins don't work efficiently: they can't remove the acetyl groups from histones, they can't silence genes, and they can't extend lifespan.  Pg 134
Meanwhile, on a parallel path, researchers, including us, were homing on a chemical called nicotinamide mononucleotide, or NMN, a compound made by our cells and found in such foods such as avocado, broccoli, and cabbage.  Pg 135
Researchers in my lab at Harvard showed we could make the mitochondria in old mice function just like mitochondria in young mice after one week of NMN injections.  Pg 136
My father has always been a skeptic.  But he is insatiably curious and was fascinated by what he heard from me about what was happening to the mice in my lab.  NMN isn't a regulated substance; it's available as a supplement.  So he tried it out starting with small doses.  He knew quite well, though, that there were very big differences between mice and humans.  At first he would say to me and to anyone else who asked, "Nothing has changed.  How would I know?"  So the statement that came about six months into his NMN tryout was telling.  "I don't want to get carried away," he said, "but something is happening".  Pg 142
Dad used to say he wasn't looking forward to getting old.  He isn't outgoing or optimistic by nature; more like Eeyore from Winnie the Pooh.  He expected to have a decent ten years of retirement, then go into a nursing home.  The future was clear.  He had seen what had happened to his mother,  He had watched helplessly as her health had declined in her 70's and 80's and she suffered from pain and dementia in the final decade of her life.//With all of that fresh in mind, the idea of living much past his 70's wasn't very interesting to him.  In fact, it was pretty scary.  But he's pretty happy with how it's turning out and wakes up every morning with a deep-seated desire to fill his life with new, exciting experiences.  To that end, he faithfully takes his metformin and NMN (Sandy and I are now both testing this, stay tuned) each morning and gets nervous when they start to get low.  The turnaround in his energy, enjoyment of life, and perspective on growing old has been remarkable.  Pg 143
I remain very proud of my father, an average guy who grabbed life by the horns in his late 70's to start his life anew—a shining example of what life can be like if we don't accept aging as "just the way it goes".  Pg 144
Chapter 6- Big Steps Ahead
Once you recognize that there are universal regulators of aging in everything from yeast to roundworms to mice to humans….and once you understand that those regulators can be changed with a molecule such as NMN or a few hours of vigorous exercise or a few less meals…and once you realize that it's all just one disease…it all becomes clear:  Aging is going to be remarkably easy to tackle.  //Once we understood what the problem was, it was and easy problem to solve.  Pg 148
You might recall that one of the key hallmarks of aging is the accumulation of senescent cells. Pg 149
Senescent cells are often referred to as "zombie cells," because even though they should be dead, they refuse to die.// And that's scary, because when we have lots of these senescent cells in our bodies, it's a clear sign that aging is getting a strong grip on us.// Inflammation is also a driving force in heart disease, diabetes, and dementia.  It is central to the development of age-related diseases that scientists often refer to the process as "inflammaging". Pg 150
We're plagued by senescent cells, which might as well be radioactive waste.  // A class of pharmaceuticals called senolytics may be the zombie killers we need to fight the battle against aging on this front.  Pg 153
I have little doubt that cellular reprogramming is the next frontier in aging research.  One day it might be possible to reprogram cells via pills that stimulate the activity of the OSK factors or the TETs.  Pg 172
And if we can help children live longer, healthier lives, do we have a moral obligation to do so? Pg 173
 Chapter 7- The Age of Innovation
Dr. Mark Boguski has spent a long time thinking about people such as Lawan (patient mentioned in previous paragraph) and about how modern medicine has long failed so many people like her, especially later in life.// " In the most common manner of medical thinking, Lawan was getting the right care," he told me one day.  "Her doctors in Thailand were top notch.  But that's the thing about how we do medicine."  Pg 176
Most doctors, he said, still rely on early- twentieth-century technology to diagnose and treat life-threatening diseases.  Take a swab and grow it in a petri dish.  Bang the knee and wait for a kick.  Breathe in, breathe out.  Look to the left and cough.
When it comes to cancer, doctors note where a tumor is growing and cut out a tissue sample.  Then they send it to a lab, where it is put into wax, cut into thin slices, stained with red and blue dyes, and looked at under the microscope.  That works—sometimes.  Sometimes the correct medicine is given.
But sometimes it isn't.  ( I interrupt my notes from David's book here to emphasize the importance of understanding what is coming, this science, tech, and knowledge gleaned, in this 'hyper-personalized' world is all about stepping up our games and being our own best advocates) That's why, the way I see it, looking at a tumor in this way is the equivalent of a mechanic trying to diagnose a car's faulty engine without plugging into the vehicle's computer.  It's an educated guess.
"What we call 'good medicine' is doing what works for most of the people most of the time, " Boguski told me.  "But not everyone is most people.
He coined the term precision medicine (I have used "hyper personalized" on the radio show/podcast for a long time, if the shoe fits, put it on and train)  to describe the promise of next-generation health monitoring, genome sequencing, and analytics for treating patients based on personal data, not diagnostic manuals.  We're moving into a world in which treatment decisions no longer have to be based on what is best for most people most of the time. Pg 177-8
Immuno-oncology// There are hundreds of immune-oncology clinical trials underway.  Pg 179
They had simply done what doctors all over the world do, follow the empirical process of diagnoses and intervention that leads to positive outcome in most people most of the time.//We can prevent a lot of unnecessary deaths by giving medical staff more information, just as Lawan's doctors were able to get her onto a new treatment regimen once they better understood what they were dealing with.// There is hope for all of us.  We know that humans , both male and female, are capable of living past the age of 115.  It has been done, and it can be done again.  Even for those who reach only their 100th year, their 80's and 90's could be among their best.
Helping more people reach that potential is a matter of bringing costs down and using emerging treatments, therapies, and technologies in a way that truly puts individuals at the center of their own care.  Pg 180  (If there is one sentence, one thought, the previous sentence is in the top three things to keep in mind in my opinion)
Knowing Thyself
Since the new millennium, we've been told that "knowing our genes" will help us understand what diseases we are most susceptible to later in life and give us information we need to take preventive actions to live longer.  That is true, but it is only a small part of the DNA-sequencing revolution that is under way./// Increasingly, it can also tell you what foods to eat, what microbiomes to cultivate in your gut and on your skin, and what therapies will work best to ensure that you reach your maximum potential lifespan.  And it can give you guidance for how to treat your body as the unique machine it is. //It is common knowledge that we don't all respond to drugs in the same way. Pg181
Some mutations sensitize people to  particular foods.  If you're a G6PD carrier, for example fava beans can kill you.  And while gluten is usually a harmless protein that comes in food rich in fiber, vitamins, and minerals we need, for those with celiac disease, it's a poison.// The same is true of medical interventions:  our genes can tell us which are better for us and which could do more harm than good.  That's changing the game for many breast cancer patients.//  Ever since female mice have been regularly included in lifespan experiments, thanks largely to NIH stipulations, large gender differences in the effects of longevity genes and molecules have been seen.  Treatments that work through insulin or mTOR signaling typically favor females, whereas chemical therapies typically favor males, and no one really knows why.  Pg 182-3
One of the most promising uses of genomics is predicting how drugs will be metabolized.// In the future, a patients epigenetic age will also be determined and used to predict drug responses, a new field called pharmacoepigenetics.  Pg 183
We cannot keep prescribing medicines as though we all respond to them the same way, because we don't.  Pg 184
And vitally, with genomic information aiding our doctors decisions, we won't have to wait to become sick to know what treatments will work best to prevent those diseases from developing in the first place.  As Julie Johnson, the Director of the University of Florida's Personalized Medicine Program, has pointed out, we are about to enter a world in which our genomes will be sequenced, stored and already red-lighted for treatments that have been demonstrated to have adverse effects on people with similar gen types and combinations we have.  Likewise, we will be green-lighted for treatments that are known to work for people with similar genes, even if those treatments don't work for most other people most of the time. Pg 184-5
Right now, when people fall ill, especially older people, they often wait to see if things just "work themselves out" before making an appointment to see a doctor.// The problem isn't how we pay for care; the problem is that we've set up doctors as the only conduits to diagnosis and often, in the case of primary care physicians, as the only people who can refer a patient to a specialist.  Pg 185
The backlog could clear soon, thanks to technologies that give doctors the ability to conduct video home visits.  Within a decade, using a device the size of a package of gum and possibly disposable, it will be technically feasible to collect the samples your doctor needs at home, plug the device into your computer, and look together at a readout of your metabolites and your genes.// All of this means we're on the way to a fundamental shift in the way we search for, diagnose, and treat disease.  Our flawed, symptom-first approach to medicine is about to change.  We're going to get ahead of symptoms.  Way ahead.  We're even going to get ahead of "feeling bad."  Many diseases, after all , are genetically detectable long before they are symptomatic.  In the very near future, proactive personal DNA scanning is going to be as routine as brushing our teeth.  Pg 186
Your biometric vitals will be the bellwether for your body.  Pg 189
The most critical daily decisions that affect how long we live are centered around the foods we eat.//Biometrics and analytics already tell us when and how much to exercise, but increasingly they will also help us monitor the effects of our exercise—or lack thereof.  And our levels of stress.  And even how the fluids we drink and air we're breathing are impacting our body's chemistry and functionality.  Increasingly, our devices will offer recommendations on what to do to mitigate suboptimal blood biomarkers: to take a walk, meditate, drink a green tea, or change the filter on the air conditioner.  This will help us make better decisions about our bodies and lifestyles.  Pg 190
Biotracking will also help us stop acute and traumatic preventable deaths—by the millions.  Pg 191
It won't be long before medics routinely ask for a download of your most recent biotracking data to aid them in making what could be life-and-death decisions.  Pg 193
Each new discovery creates new potential.  Each minute saved in the quest for faster and more accurate gene sequencing can help save lives.  Even if it doesn't move the needle much on the maximum number of years we live, this age of innovation will ensure that we stay much healthier much longer.  Not many of us, but all of us.  Pg 209